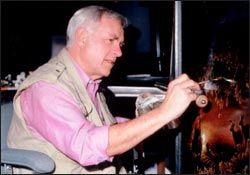 Terry Redlin is one of the nation's most widley collected painters of wildlife and Americana. For eight consecutive years Redlin has been named America's most popular artist.
Terry makes his home in Watertown, South Dakota where he has a museum to house his origional art.
For more information about Terry, please visit http://www.redlinart.com.